My watch indicates 10pm and I am still walking, wrapped in my rain jacket. I start to know the terrain and anticipates the next steps, either on melting snow fields or swamps. Armies of tiny bushes often raise from the swamp, letting me find a way around or try desperately to fight them. I am surrounded by vicious mosquitoes, maybe 100 or 200 around me when I stop. It's crazy. I never stop more than ten seconds. I start questioning why I decided to come here.
This was my first day entering Sarek. Fortunately, the next ones went far beyond what I could have imagined.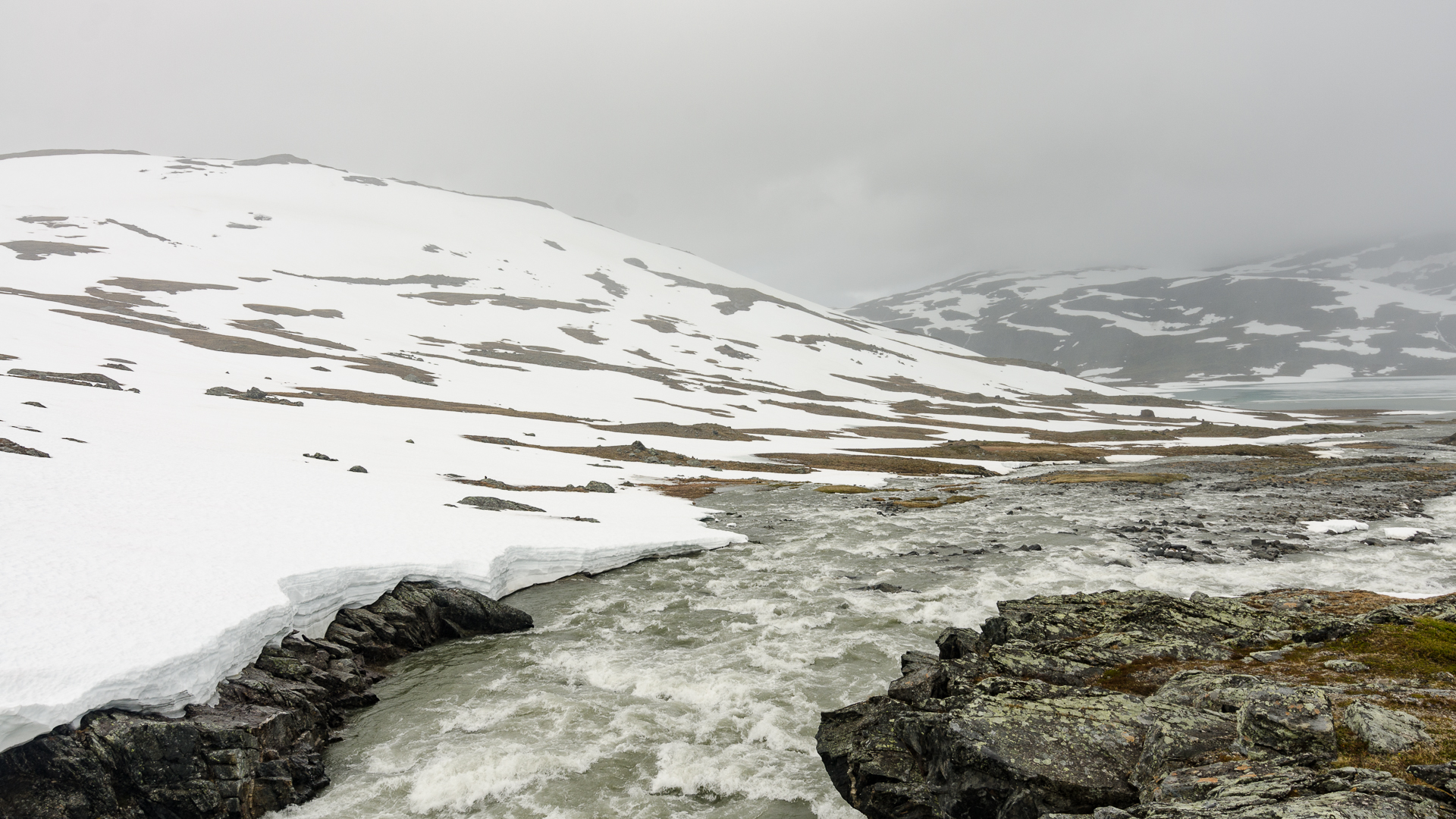 I still wonder how I've first heard about Sarek and why I decided to go there this summer. When you start looking at trip reports about Scandinavia, Sarek stands out. A wild National Park, towering Swedish mountains ('fjallen'), many fast rivers to ford, and almost no human impact, no accommodation, or even trails. Sarek, with a diameter of only 50km, hosts around 200 peaks above 1800m and 100 glaciers.
Compass in one hand, map in the other, you choose your own a route and follow it. Some people post GPS routes online, but you should not rely on them. The weather and terrain conditions can change significantly from one year to another, and will force you to update your plans. In August 2015 for instance, the summer was late by more than one month. Many streams and rivers were still covered by hazardous thin layers of snow.
My plan was simple: walk from Suorva, at the east of Sarek, all the way to Sulitjelma in Norway. A small distance of 120km, yet with many rivers and streams to ford.
The first day, I met four Swedes who saw me arriving in shorts, trail running shoes, with my tiny backpack. They told me they couldn't pass the first river, even after waiting one full day. So they stayed at the beginning of the park for six days. They started to look at me with big eyes when I responsed that I had actually six days of food and was heading to Norway. It took me less than four.
The route
Sarek is well connected, by train and bus. I started my trip in Stockholm, and took the Arctic Circle train to Gällivare. Luckily, you can have student discounts in every train and bus in Sweden (and in Norway). I paid less than 80€ for a 15 hours overnight train journey, followed by 2 hours of bus.
At the train station in Stockholm, I found the platform full of huge backpacks and hiking poles. I wonder how they all managed to fit in the berths, comfortable but not very large. I shared mine with five Swedes, and had the opportunity to compare my shoes to their boots. The same applied for my knife versus theirs.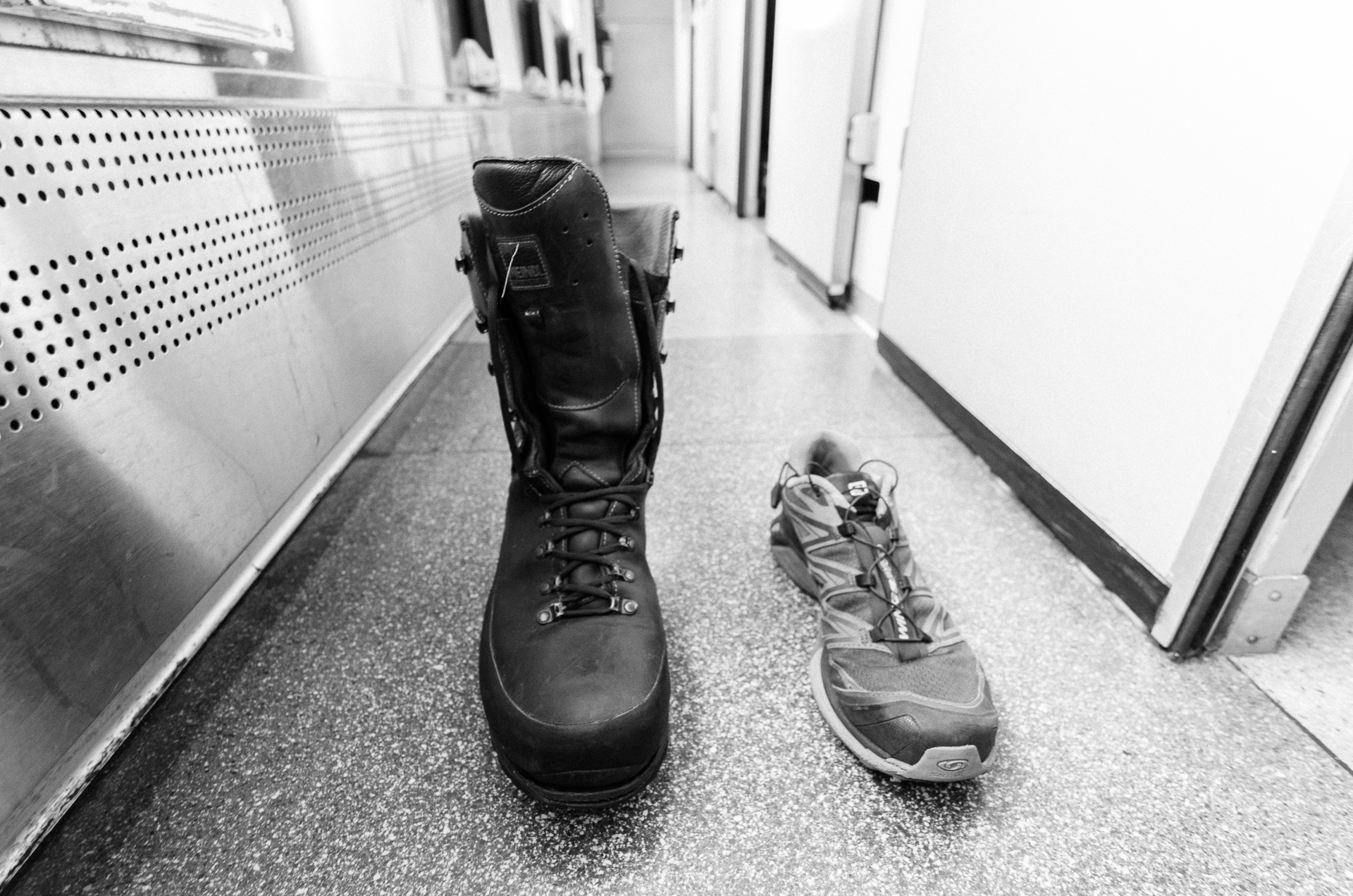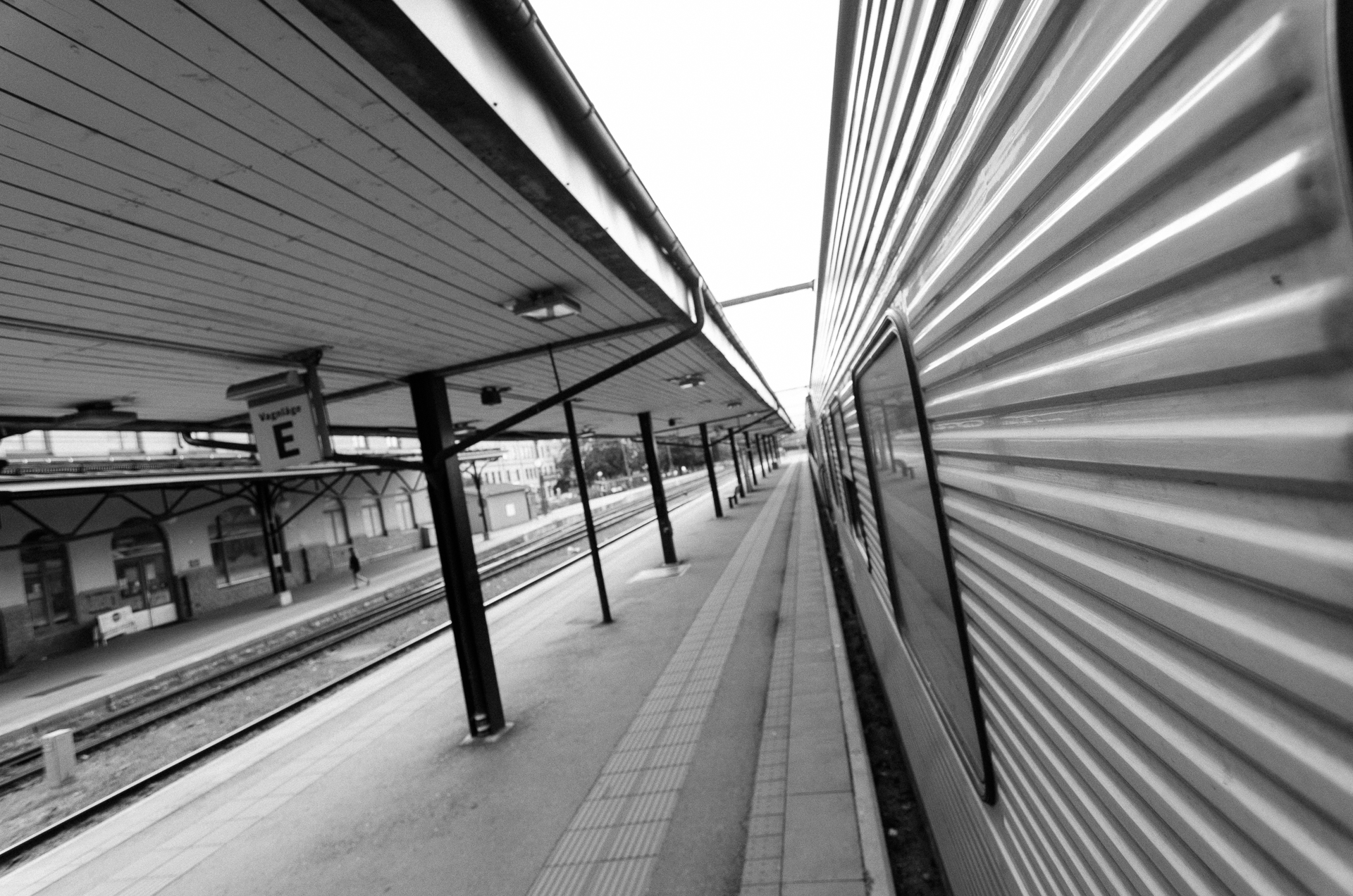 From Gällivare, I took the bus 93 heading to Ritsem, and left at Suorva: a bus stop in the middle of nowhere, near a hydroelectric power plant.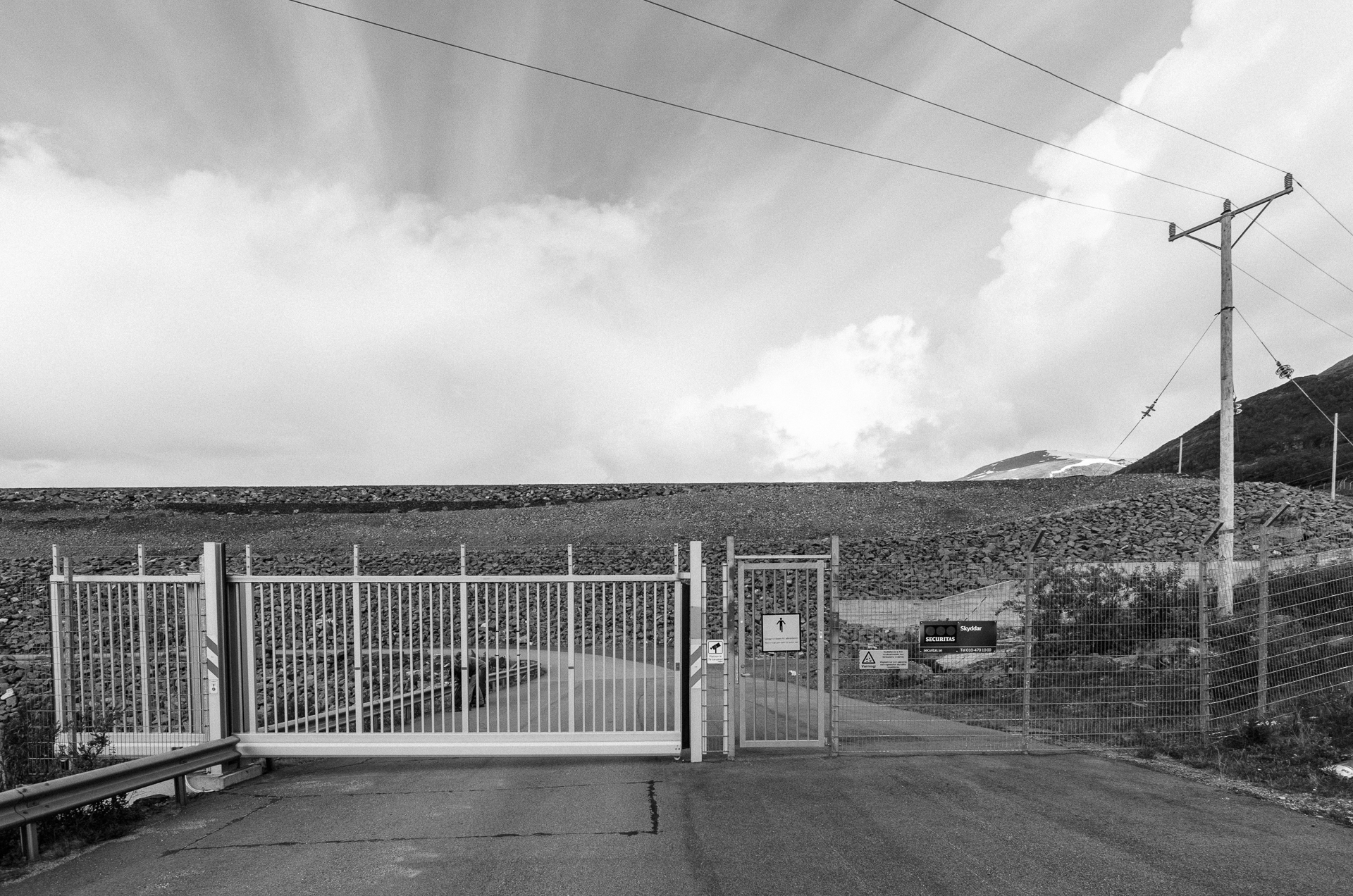 After less than one hour, the last human traces started to disappear, with only a small trail, fading quickly. The trees leaved room for large open valleys, with few bushes scattered across the land. Water was everywhere: ponds, streams, swamps, and rivers due to melting snow above me. My shoes were immediately wet, and stayed completely wet during my whole trip. Yet not that much of a drawback with merino wool socks. :)
In the rest of Europe, I never got a lot of issues with mosquitoes. They don't like me that much. Here was different. When they started approaching me by dozens, I closed the hood of my rain jacket and started walking faster. When I had to cross snow slopes, I was walking slower and they were suddenly all around me. Luckily, they were not landing on me if I was moving, so I almost didn't take any break until I pitched my tent at 11pm.
The weather was arousing: not hot, not cold, with drizzly rain through the day, usually for less than ten minutes. Never a strong rain. The temperature dropped while I advanced further inland, down to almost freezing at night and 10°C during the day. Coming from Boston, it was a bit cold for the end of July. But the second day, I said goodbye to mosquitoes and never saw them again!
DAY 2
Hiking from 6am to 10pm, for more than 42km, seemed crazy for all the people I talked to. Most of them had very heavy backpacks, and I was only carrying a bit more than 10 kg with all my food and my DSLR camera. I was almost flying, and since the night was not falling, I kept walking later.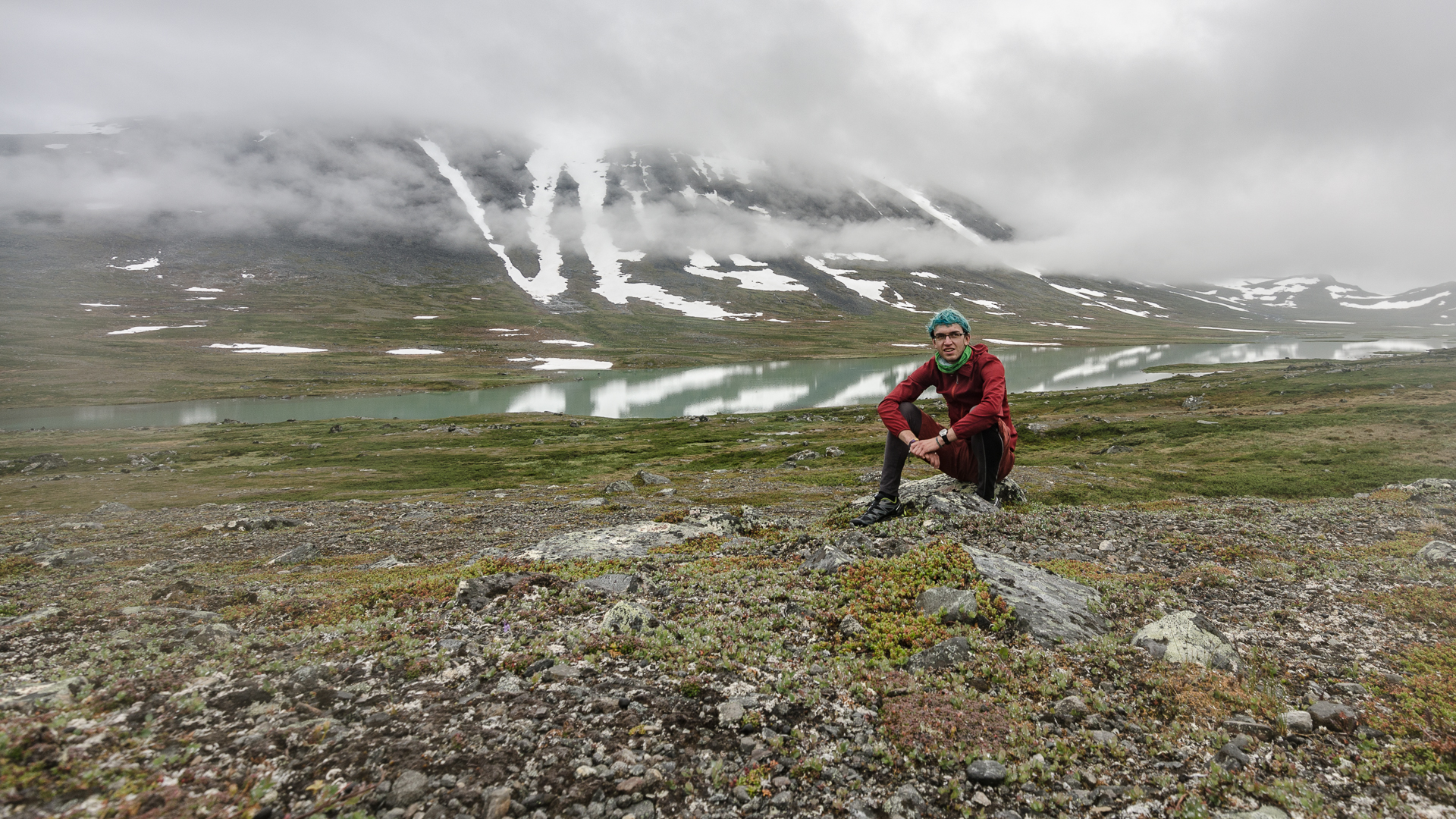 Many people consider Sarek an area for experienced hikers only. However, I don't think the terrain is particularly difficult. Compared to the Appalachians in the US for instance, trail are usually flat and less strenuous. In Lapland, you need to be careful about snow and streams: don't fall in the rivers. When the current flows under snow or ice, it can be extremelly dangerous. With less than one meter of snow sometimes, you can suddenly be trapped and no one will see you for months… There is indeed no phone coverage and you should not expect to meet many people.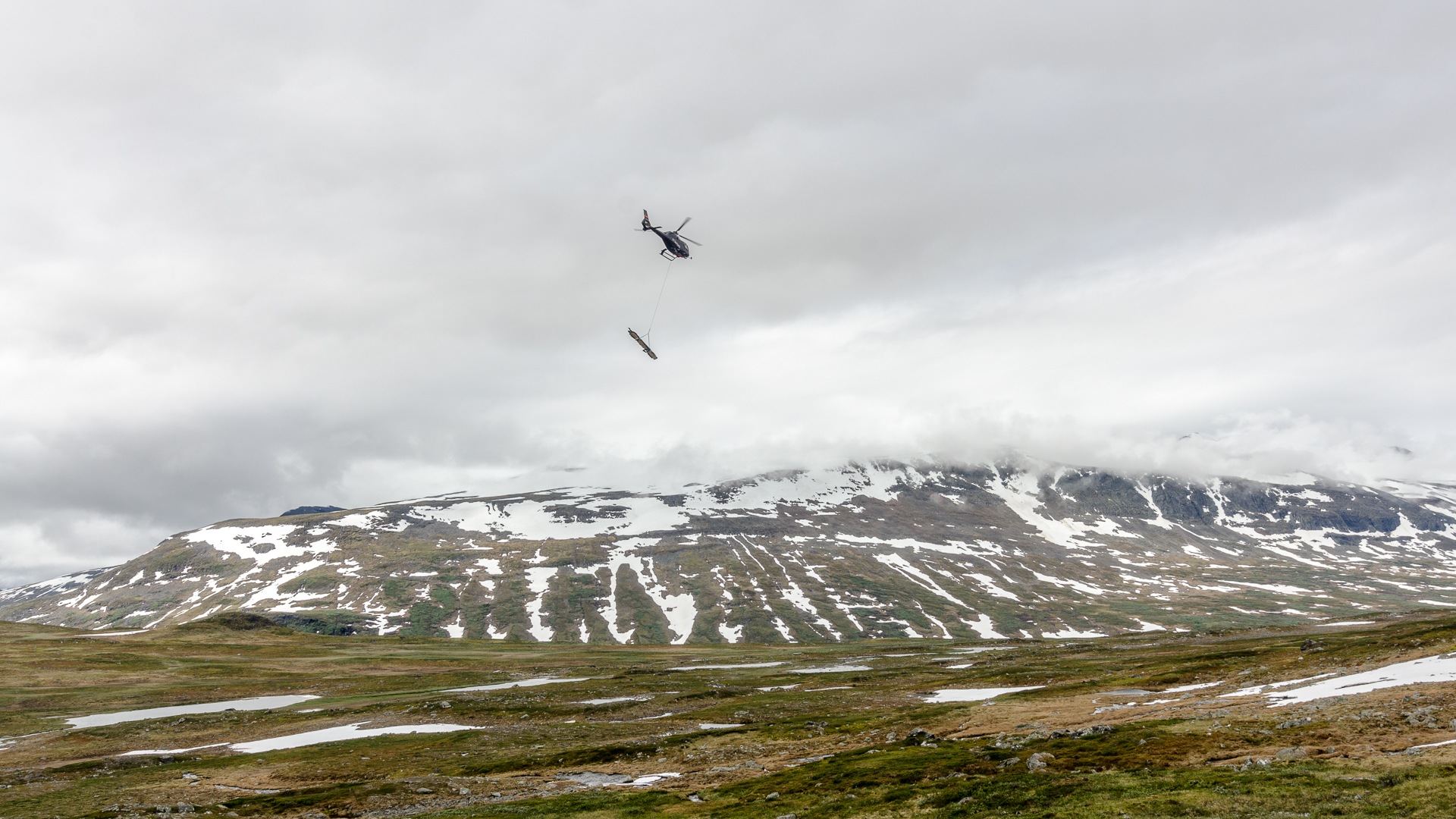 It was a real joy to wander in this park full of wild animals. Alright, I mostly saw reindeer, a few hundred during all my journey. At the beginning, I was not sure how to react with dozens were on my way. I crossed groups of up to 40 individuals, with tiny calves following quietly. They all look at me carefully until suddenly they start running away. Sarek is also home of bears, wolves, and wolverines, but you will not meet them. You may see their tracks on snow or mud. If you are lucky, you can encounter cute arctic foxes.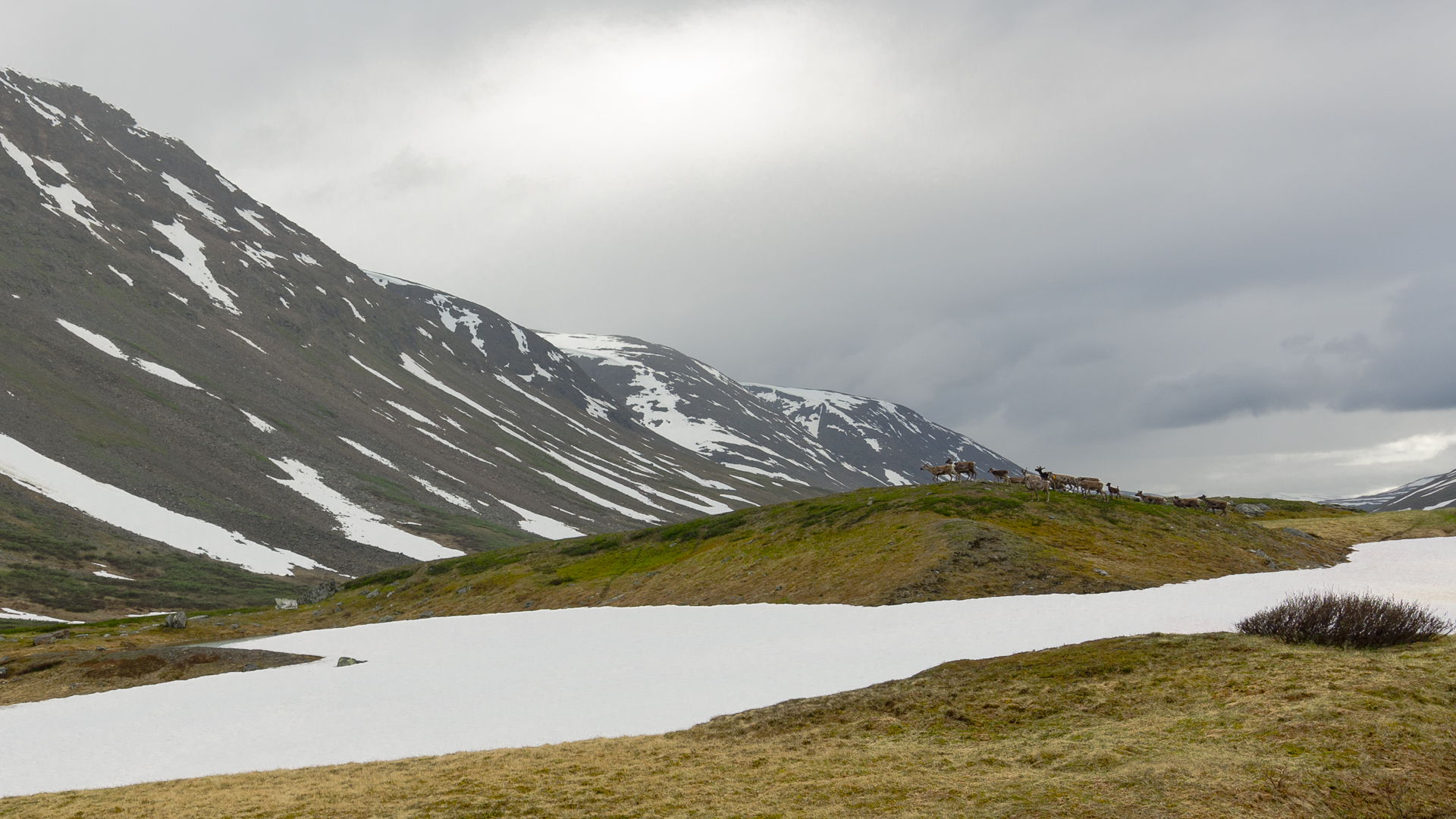 I remember someone telling me the story of a dead bear the police had to take care of in Jokkmokk. Every hiker I talked to after knew all the details. This is a small world. :)
My progression during the second day was slow in the afternoon. I was walking on snowy mountainsides, carefully trying to test how reliable the ground was. My map shown multiple rivers, but I crossed none, they were all underneath me. In the evening, the snow gave way to swamps, next to the river in the valley, or spiny bushes higher. I tried both and dislikes both. Sometimes, there were reindeer tracks I could follow, opening a path for me.
I couldn't stop there, so I kept pushing myself forward. Around 9pm, I arrived at the Alkavare lake when, to my great joy, I saw people far away. Two boats and a man on the shore. I litteraly ran down the hill to say hi.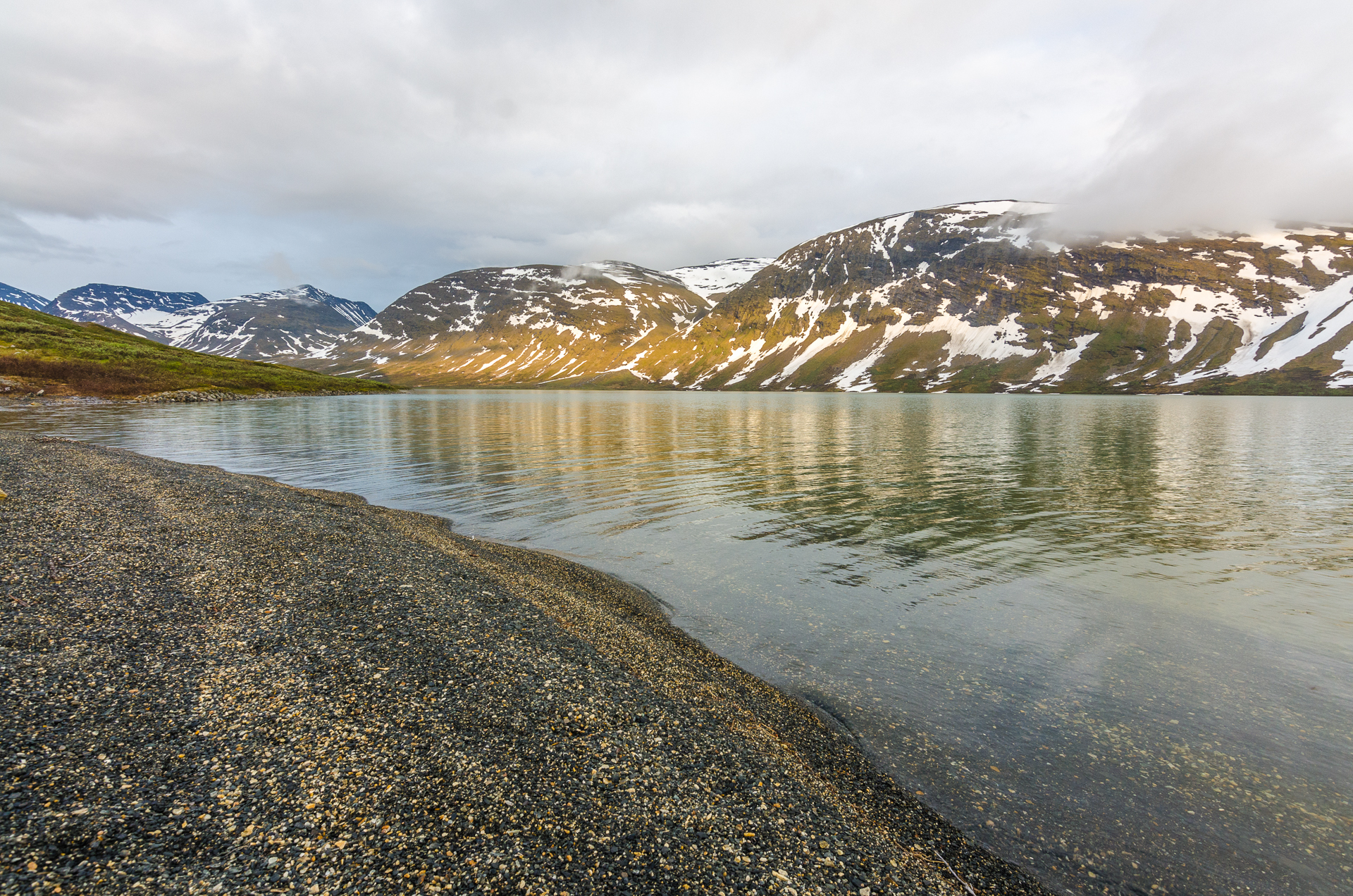 What is the likelihood of meeting a Swedish minister deep into Sarek, who flew by helicopter to give an annual mass in a 200-year-old chapel? I met Anders on the shore when he was going fishing and at 1am, I was eating fried fish and drinking whisky with him, talking about the time he was sliding down the Kilimanjaro in the seventies.
DAY 3
I stayed only one day at the chapel, and 20 people came for the mass. I had the pleasure to climb Alkavare (1600m) and experience Swedish fika in Sarek. Unexpected!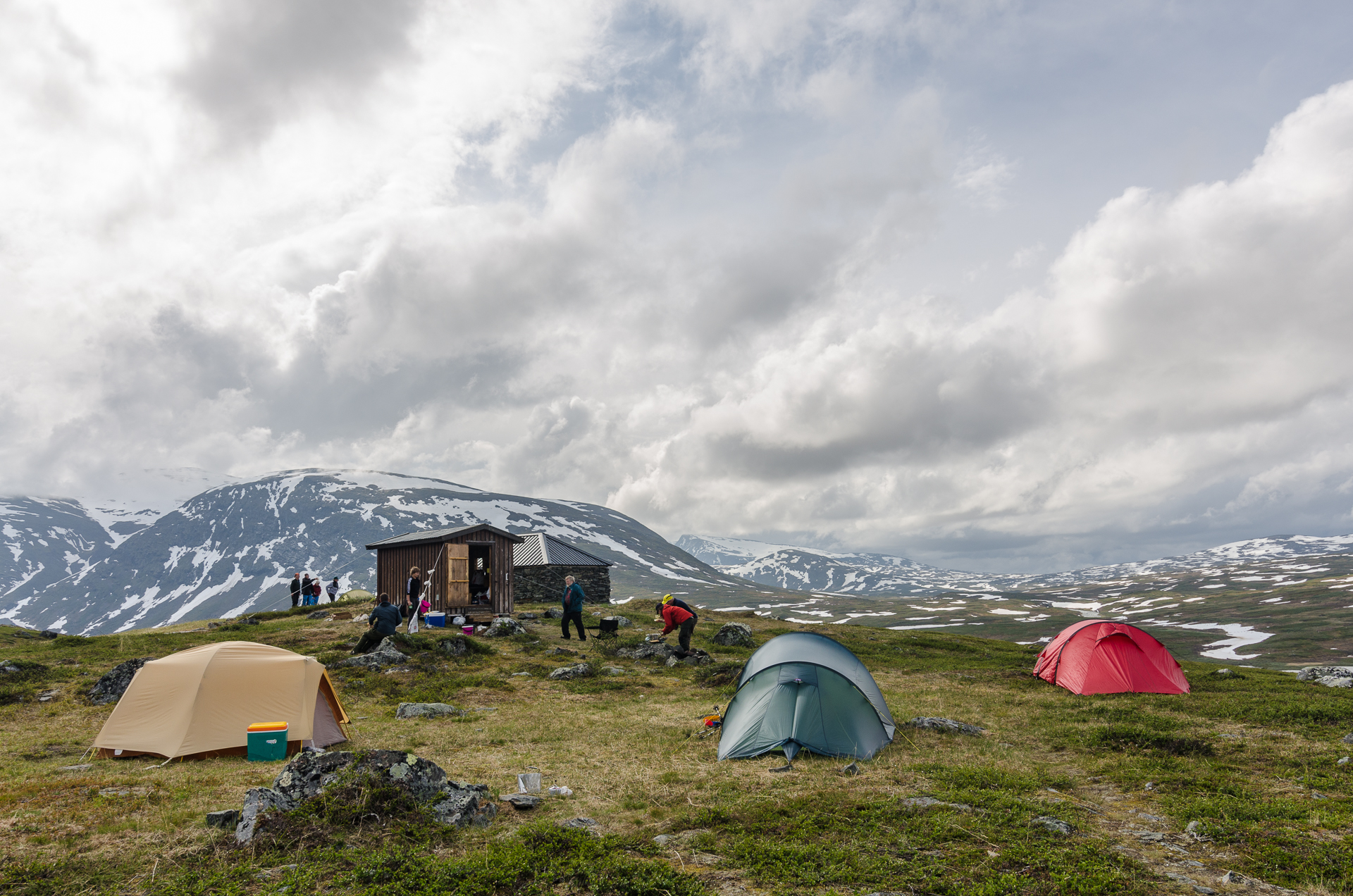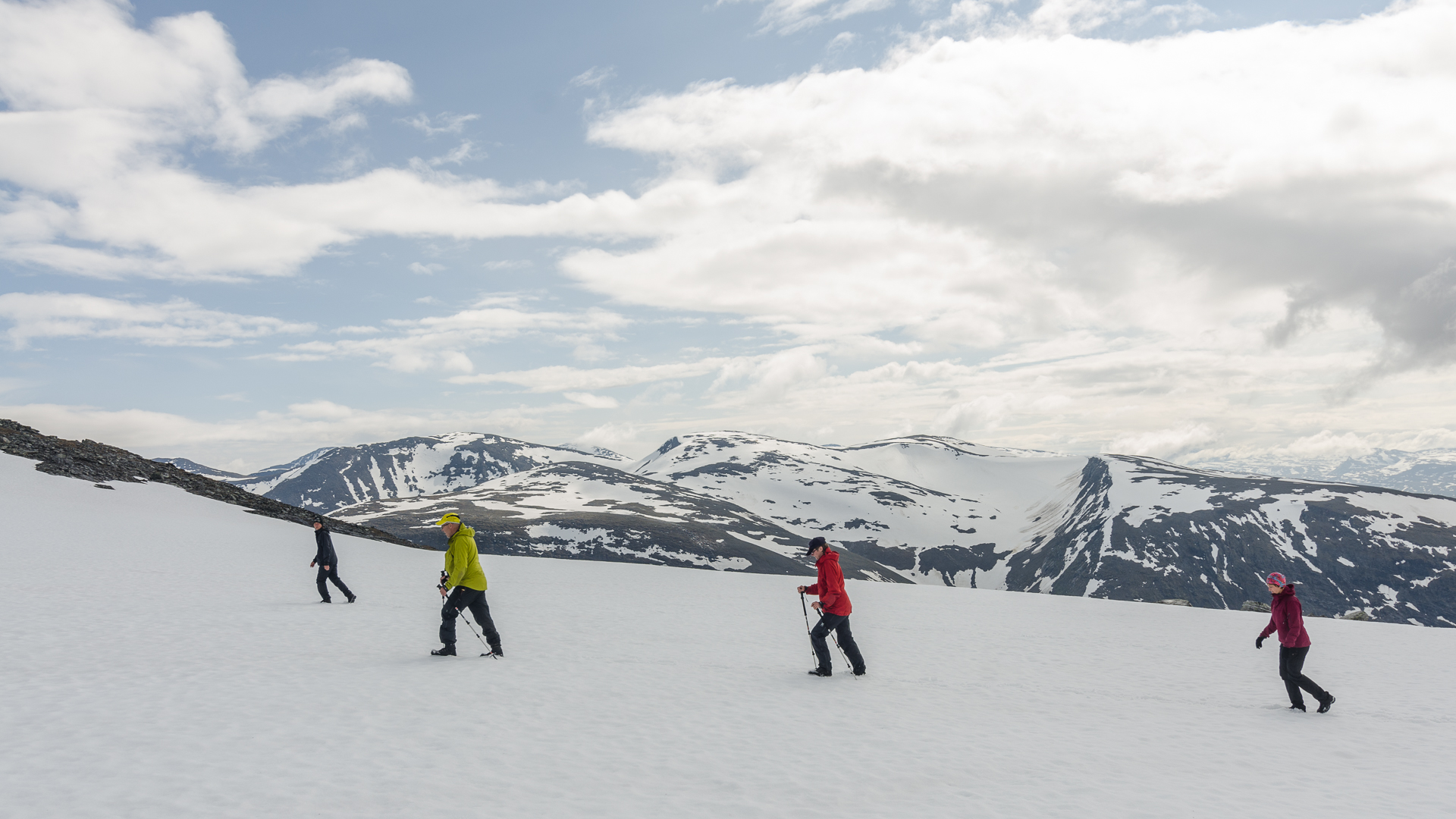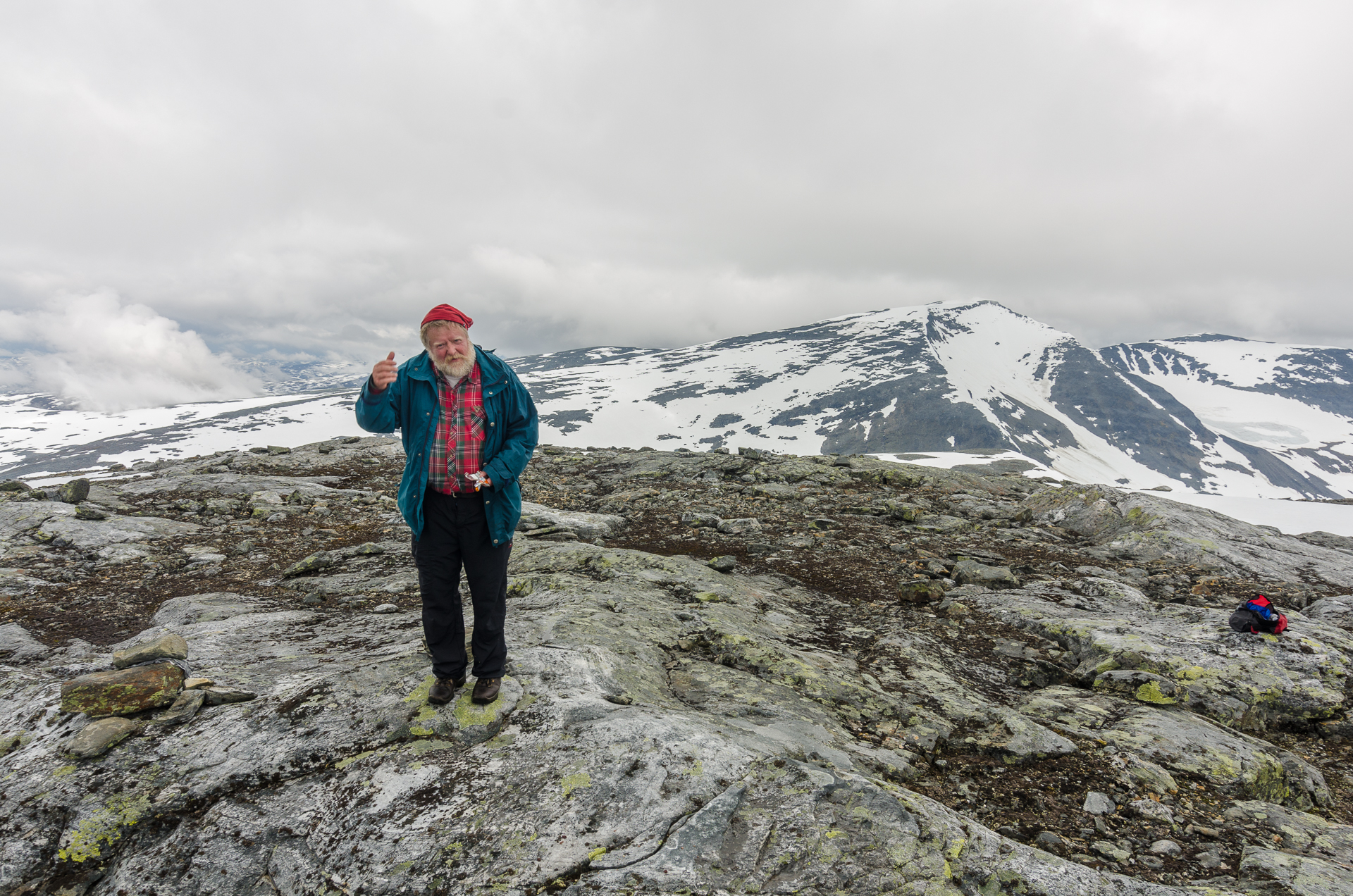 The mass at the Alkavare Kapell is hold every last Sunday of July. I didn't stay until the Sunday morning, but went for the repetition on Saturday evening. I don't understand Swedish enough and the chapel was cold, but let's admit it, the coffee with cake was delicious after!
DAY 4
Back on the trail, I started my day by crossing the Alkavare lake on a boat. You can either make a long detour or wait for someone to come from the other side, as there always need to be one boat on each side. Or the hard way: cross with one boat, cross back two, and cross again with one! In fact, the lake is not really one, and the river go through, which means I tried not getting caught by the rapids at the end. The wind was not helping this morning.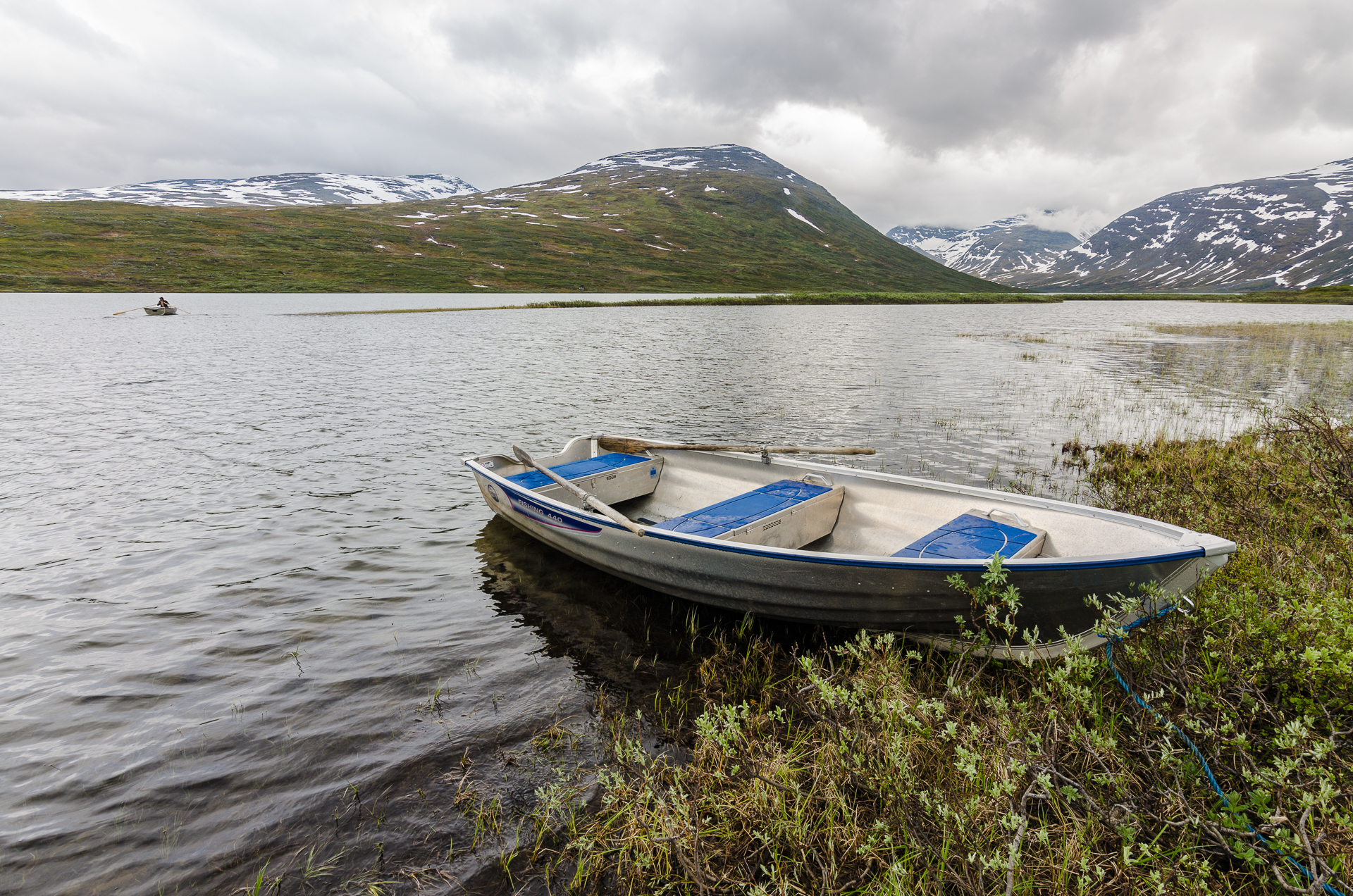 After this exciting boating episode, I was back on the ground and a bit late. I had a long day to reach Staltoluokta, a small Sámi village at the end of Sarek.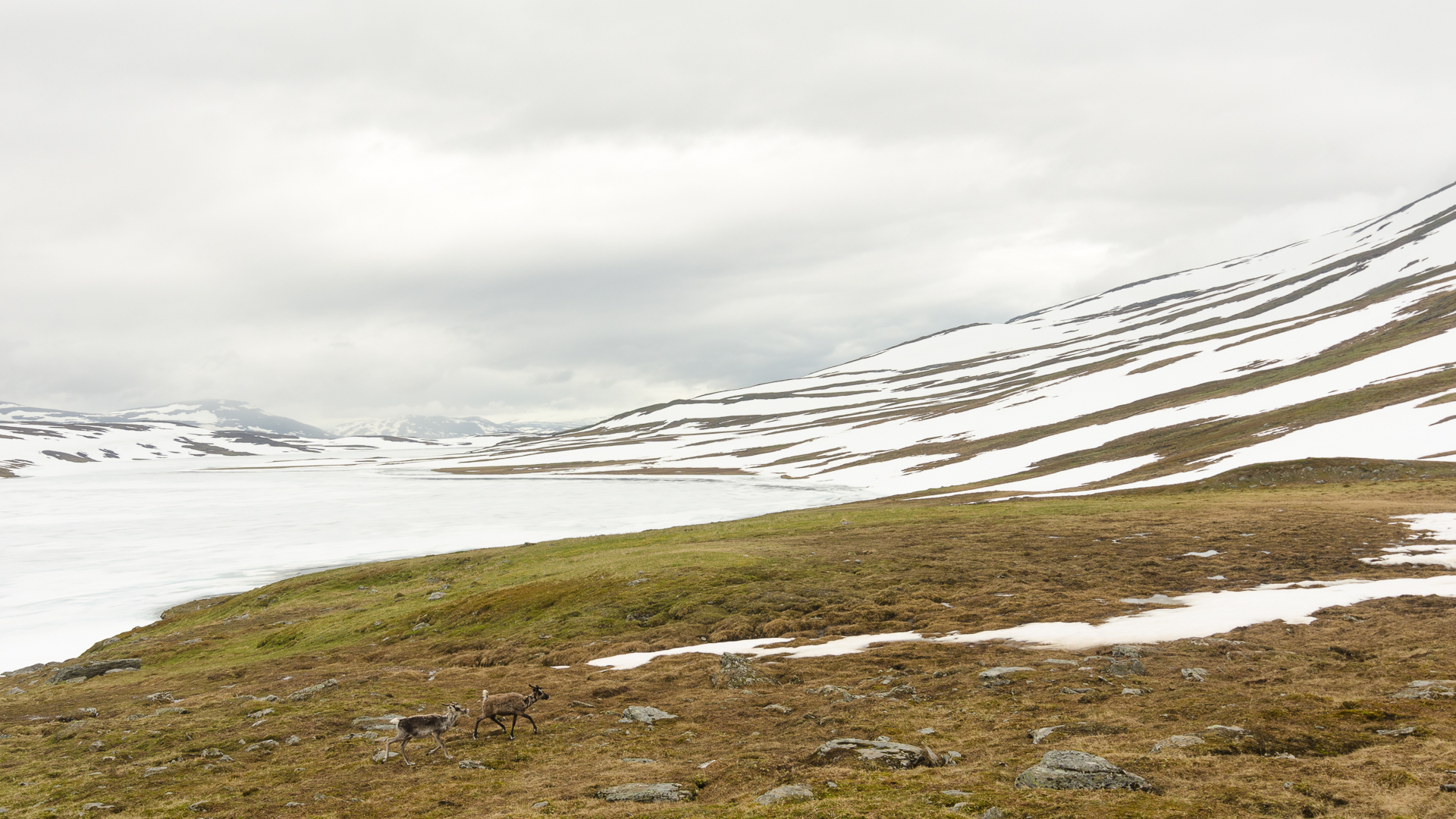 My main motivation to reach Staltoluokta was a good dinner. It was worth it.
"If you go to Staltoluokta, you have to try fisk och polar bröd, told me Anders. – But I don't have any Swedish kroner anymore. – Yes, yes, you have to try it. I can exchange you Swedish kroner."
Since I was planning to reach Norway, I had exchanged all my Swedish bills in Stockholm, leaving me with Norwegian korners and Euro. Anders exchanged me Swedish kroners against Euro, so that I could enjoy a "typical" Sámi lunch!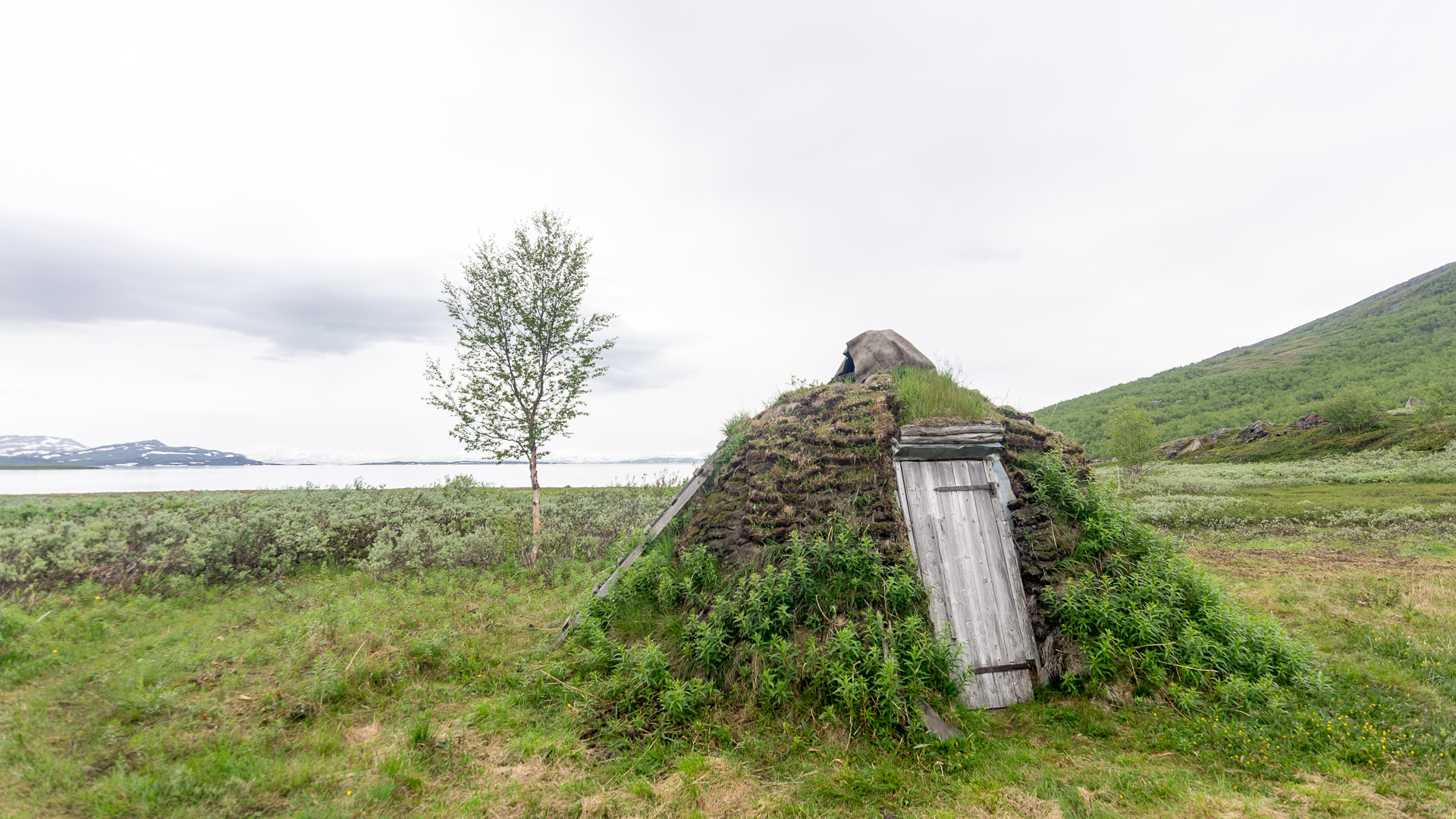 I entered the sommer cafe in the afternoon (open from 6pm to 8pm, perfect timing), a traditional Sámi hut with reindeer leather on the floor and a wooden fire in the middle. A warm and welcoming haven. The fish was indeed delicious, served with bread and mashed potatoes. Plus lemonade.
"I asked my guests what they would like. And they told me waffles. So I am going to make you waffles".
I had planned to walk a few hours after. Terrible idea. :) My body was not cooperating, and the rain started again. The ground was very loose, and the wind waited until 1am to smash my tent. Twice.
DAY 5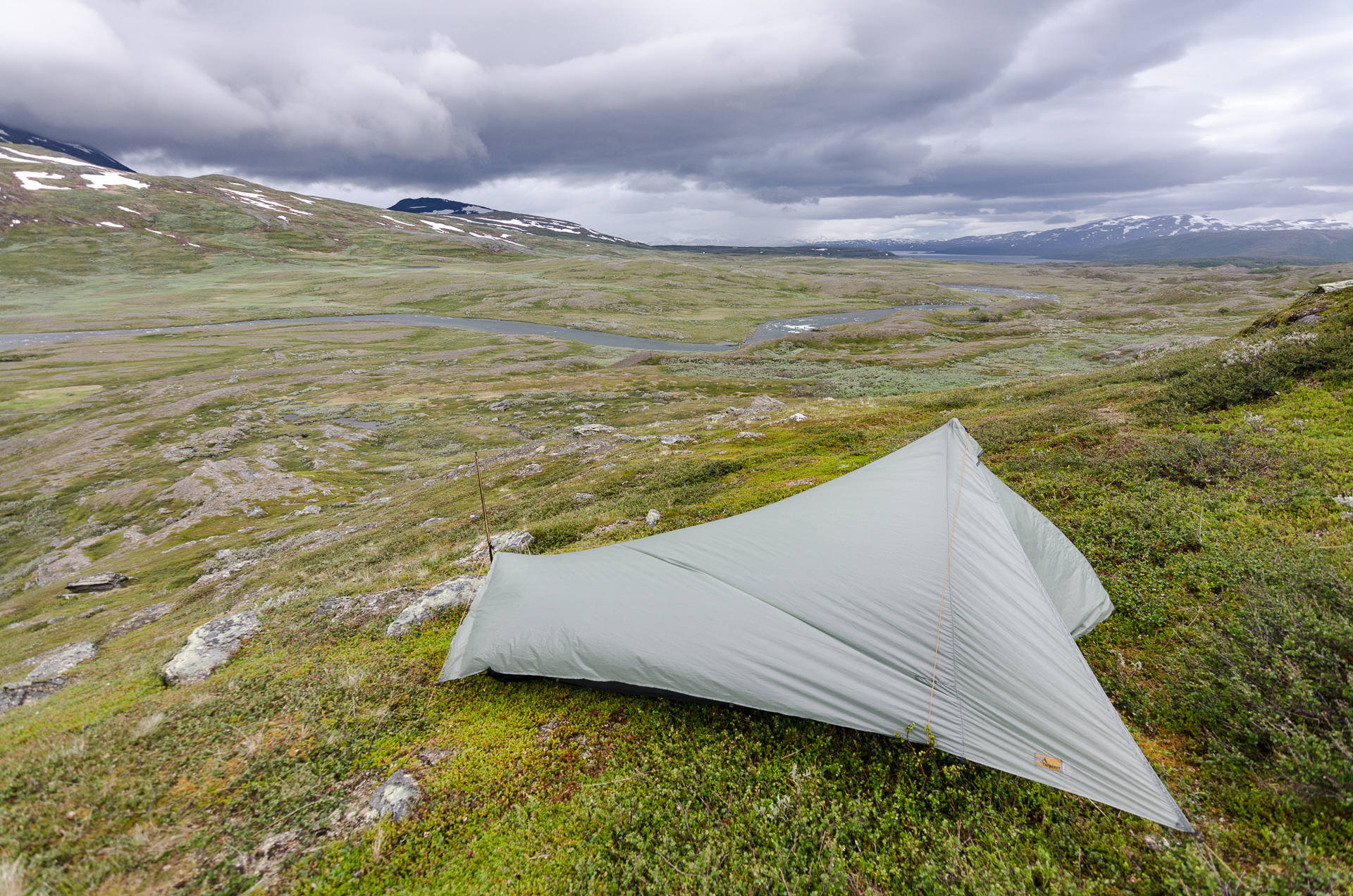 This was the last day, hopefully. I'm still not sure how much I walked, but probably close to 40km again. I had left snow the day before in the afternoon, but met it again. I crossed frozen lakes and climbed towering passes, surrounded by deep snow, and forded impetuous freezing cold rivers.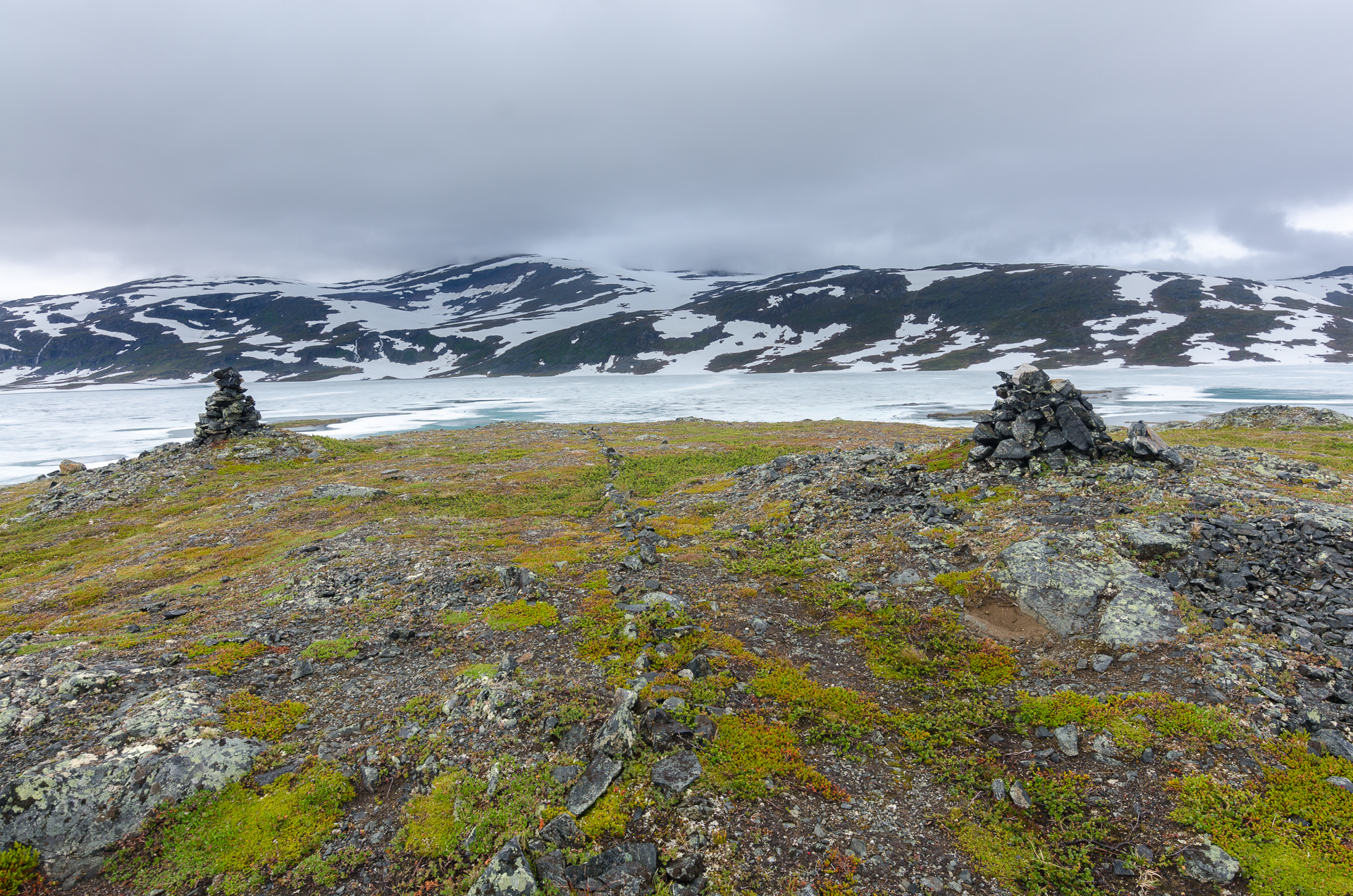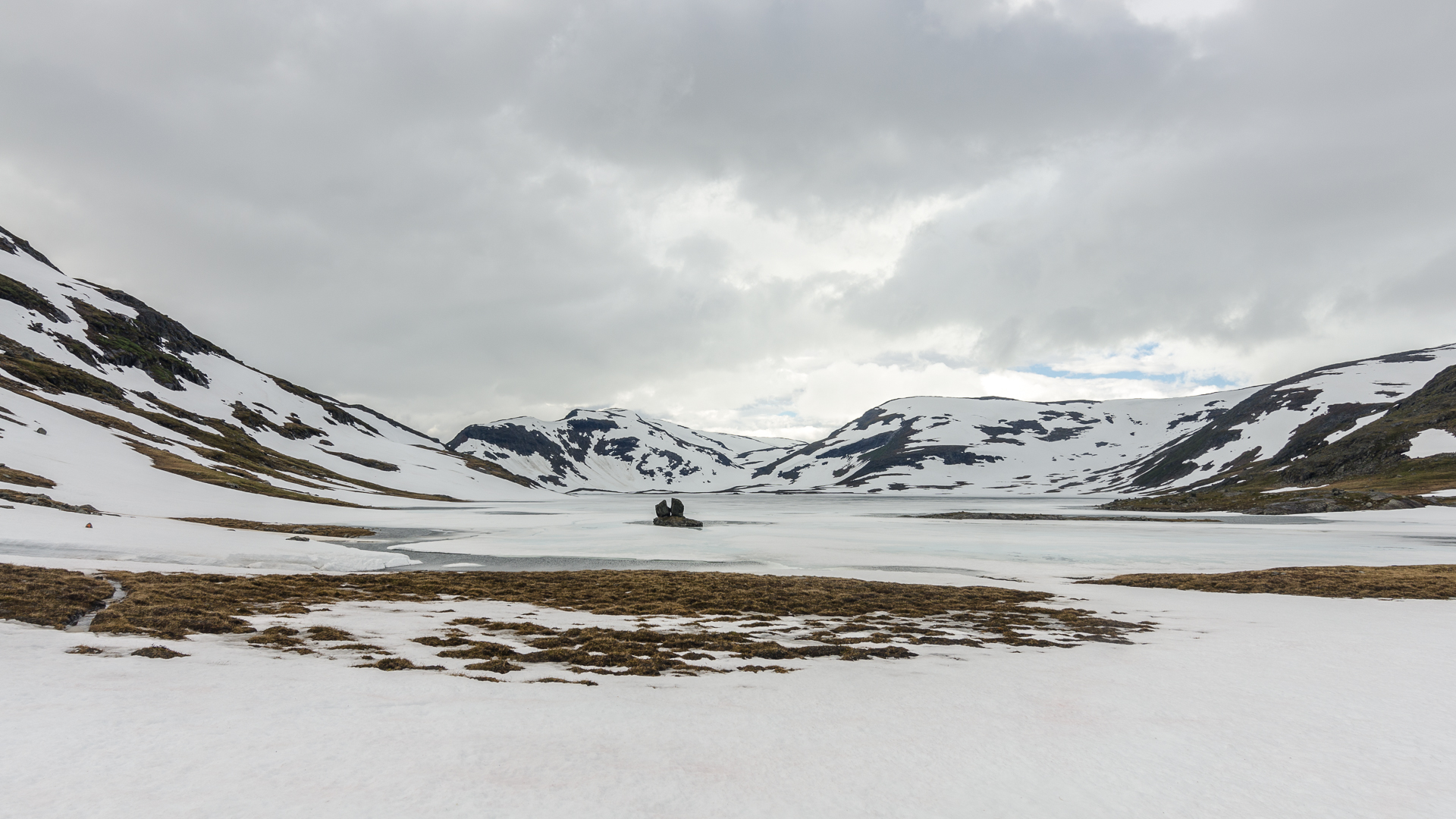 The rest of the day went up and down, running and sliding huge snowy slopes. There was supposed to be a trail, but footprints were not visible all the time, and I had to rely on stones with a painted red "T", looking far away to find them. At 8pm, I finally put my wet feet on a solid mountain road and looked behind me for a few minutes.
Equipment
My backpack, tent, sleeping bag, and sleeping pad were all together weighting exactly 2 kg. It was wonderful. Here is a short list of some of the best things I was carrying:
CLOTHES
In term of clothes, I really like my merino wool socks by Darn Tough (plus I have a lifetime warranty and I got 25% of, yeah!). They were a key part of this hike: with my trail running shoes, my feet were wet all the time. The rivers were freezing cold, but these socks kept me warm.
I also discovered the brands Houdini from Sweden and Bergans from Norway. Both are a bit expensive, but their products are well built. After this trip, I found a pair of pants by Bergans that automatically cleans themselves! Step one: apply mud everywhere. Step two: wait a few hours. Step three: oh, oh, all the mud disappeared. The first time I saw that was really confusing. The fabric is so repellent that even tree sap will fall off.
Last but not least, I bough some really strange thermal underwears in Nepal, by Haglöfs (fake of course). They are made of 50% ramie and 30% cotton. Yes, ramie. And they are extremely warm.
MAPS
I had a wonderful map by Calazo, printed on Tyvek, a really reliable waterproof paper. Hendrik from 'Hiking in Finland' reviewed waterproof maps in 2013. His website is also a great source of inspiration.
The only issue with Tyvek map is having to use regular paper maps after.
FOOD
I brought almost only homemade dehydrated meals. It's good, light, and clearly cheaper than commercial hiking food. It's of course easier if you have a dehydrator at home, but you can still make some meals yourself by mixing dehydrated soup with couscous, instant noodles… Hacked porridge for the morning, with oat bran, powdered milk, and spices. And nuts, lots of almonds and hazelnuts.
You should not underestimate to quality of the food you bring. After walking 40 km under the rain, it's nice to have something you like. I remember making a list of things I would like to eat back home, and thinking a lot about blueberry pie… In the middle of nowhere, this was not helpful at all! :(
Questions ?
Feel free to send me a message at X @ Y, where X is luc and Y is rocher.lc.